Qualifications for Scholarship
Egyptian nationality holding an Egyptian ID and birth certificate.
High school score qualifying for admission as identified by the Central Placement Office.
info Please note the GTNI accepts both male and female students
Assessment:
Admission tests at the institute include English language and Mathematics exams.
Emotional and psycho-motor tests are also taken during that time.
Personal interviews measure the candidate's readiness and potentiality to the educational process at the institute and the ability to work in the nursing field.
Medical check ups are required of students before final acceptance.
Qualities:
Candidates must be users of the English language, motivated and enthusiastic to study nursing.
Candidates must have good behavior and reputation and be able to communicate with all forms of the society.
Candidates must be in good health and free of any diseases.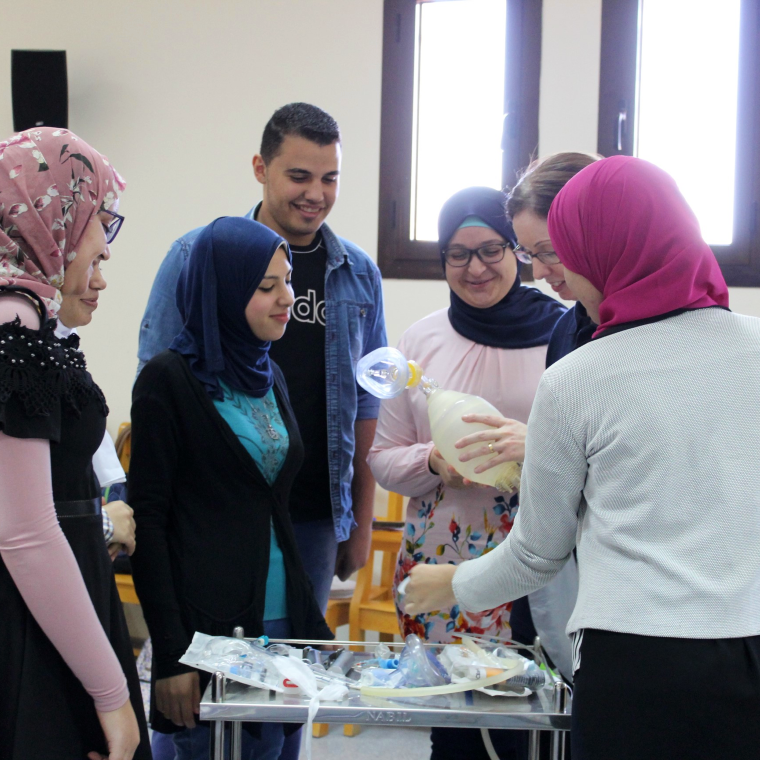 TO BE A PROFESSIONAL NURSE YOU NEED TO POSSESS THE FOLLOWING ESSENTIAL DOMAINS
A cognitive ability: to be oriented to time, place and person in order to organize responsibilities and make right decisions.
Sensory abilities are also vital: Visual ability sufficient for observation and assessment to observe patient responses and specimen characteristics. Hearing ability sufficient to assess and monitor patient needs such as cries for help, auscultatory sounds, and monitor alarms.Tactile ability sufficient for physical assessment which includes palpation and therapeutic interventions.
Nurses need to have affective abilities: sufficient to interact with individuals,
families and groups from a variety of social, emotional, cultural and intellectual backgrounds.
As well as, psychomotor abilities: enough to move from room to room and to maneuver in small spaces, enough to provide safe and effective nursing care such as lift, move and position patients, use equipment, administer CPR and perform other skills.