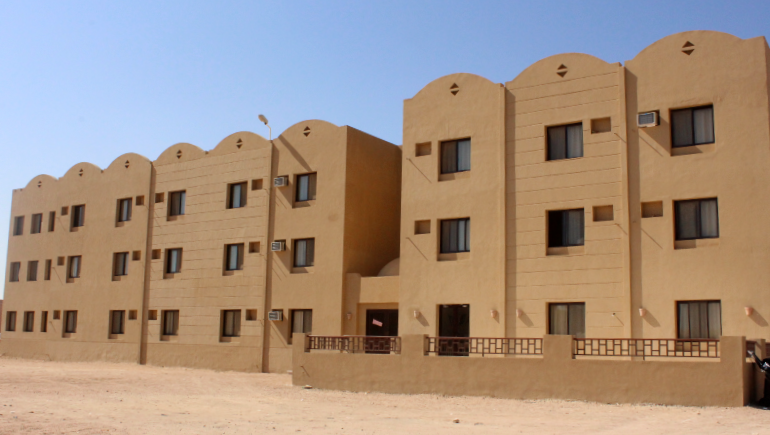 Accommodation
A good standard of accommodation is provided as part of the Sawiris Foundation for Social Development's scholarship which is situated within proximity to Gouna Technical Nursing Institute's building.
Separate living quarters are given for male and female students and House Supervisors oversee students out of class time. Offered housing is well equipped with living essentials including kitchen utensils, cable TV and Wi-Fi. Student housing is divided into a study room, a common area, a kitchen, a laundry room and sleeping rooms.
Accommodation Facilities
Use the arrows to explore our student housing and its facilities!