Vacancies
We are seeking to appoint professionals to contribute to the provision of high-quality teaching and scholarship, maintenance of high academic standards and the development of the portfolio of courses within the institute.

Any applicant should be appropriately educated and have experience of healthcare provision at the required standard. They also should have a commitment to maintaining contact with current clinical practice and where appropriate ensure that they have up to date knowledge and skills relevant to their specialist field of nursing practice.

Our team has extensive experience of working in international health care environments and delivers international standard teaching to give our students a global perspective of health care and education. The institute carries the motto "Become part of an exciting future", so if you are motivated and enthusiastic, ready to contribute to the success of GTNI, please contact us.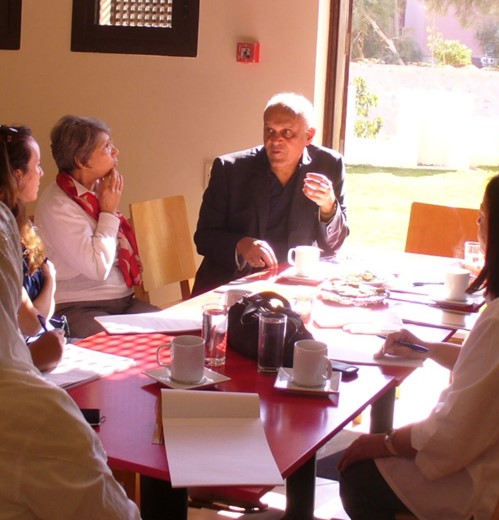 Employee wellbeing
Health Insurance is provided to all GTNI employees. Accommodation is provided to non-residents full-time employees, depending on availability; housing allowance could substitute it.
Development
Opportunities for continued professional development are available. GTNI's academics and staff are offered options of prepayment or reimbursement of fees for courses, professional diplomas or degrees.
Working environment
Our well-resourced/open door environment aims at nurturing a culture of gratitude and hard work. Our family works on creating a warm and welcoming environment to all new employees. At GTNI we believe that a healthy environment starts with a healthy body, that is why a no smoking policy is strictly implemented on the premises.

Equality, diversity and inclusion
The GTNI team is composed of both Egyptian and international faculty. We celebrate all cultures and work as one team to become part of an exciting future.
Travel
El Gouna is located 25 kilometers north of Hurghada, it is only a four-hour flight from Europe's major capitals. Public buses leave from and to Hurghada every 10 minutes at a very affordable price. It is a very safe town, you will feel safe to walk around or take El Gouna's famous TukTuks anywhere inside the town.
How to apply
Please email your Resume/Curriculum Vitae, along with a cover letter as well as the reference code in the subject line to: hr@elgounanursing.com or click on the apply button and fill in the form below.
Short teaching periods
Please note that we welcome sabbatical leave visitors for short teaching periods and accommodation would be provided in such cases.
Nurses' experiences
Check out below what was said about GTNI
Nurses make a unique contribution to patient care. There are currently over 44,000 unfilled nursing positions in Egypt. This workforce shortage is negatively reflecting on the quality and standards of nursing in our hospitals. As a result, there is a great demand for highly skilled and technically competent nurses who are able to deliver safe and effective care to be able to guarantee the successful implementation of health care quality strategies.
At Gouna Technical Nursing Institute, we do not just teach our students knowledge and skills, we accompany them throughout their developmental path till they thrive. We challenge and support, mentor and advise and help them discover and apply their strengths. We cherish the challenges that we meet while trying to empower and enable our future Egyptian nurse leaders.